Nobody knows exactly where they came from. Maybe it doesn't even matter. Fact of the matter is they are here now and are making our lives hell. But we can give them hell. As the saying goes: know your enemy. So get to know as best you can all known species.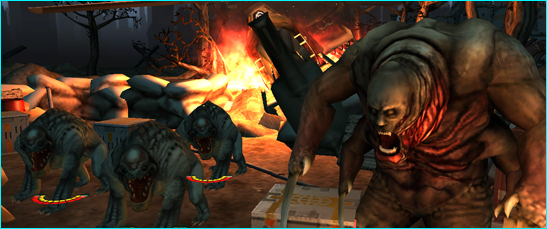 BRUTANT
The Brutant is a close-quarters unit that is somewhat similar to the tank. However, the Brutant is much more stupid and runs at his enemies regardless of the consequences.
THREE EYES
It is unknown, whether its third eye helps with aiming. The fact of the matter is that it is a dangerous sharp shooter.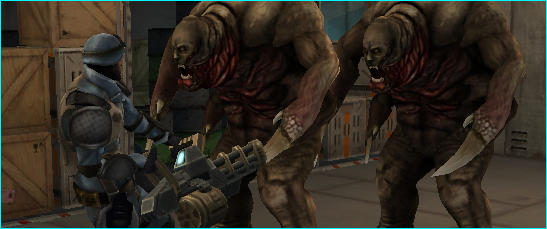 POISONSWAY
They are the not yet developed descendants of the Pestwings. They are very agile and can move very far thanks to their small size. However, for this reason they also have fewer HP.
PESTWING
The full-grown specimens aren't just uglier, but also much more dangerous than their young. You should do everything in your power to stop them getting too close to you.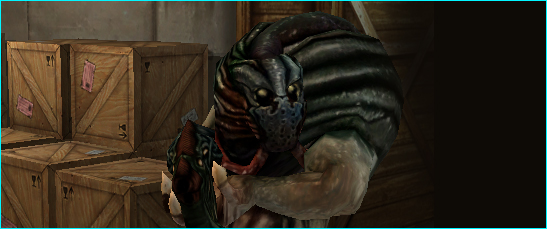 LEGBITER
Attack dogs were highly regarded by us humans for hundreds of years. Interesting, that such a technologically advanced species like the Skum resort to using such a unit. However, you should by no means underestimate them, especially when in a pack.
GUNNER
They are typical all-rounders and remind one the most of one of our soldiers: a humanoid species that walks on two legs and uses a shotgun. Familiarity creates trust, so it's said. In this case we can only trust that they are just as mortal as us!